Welcome
*Important notice – Covid-19*
The UK government issued advice regarding Covid-19 on 16/03/2020. You can find more details here: bbc.co.uk/news/uk-51917562.
In light of this, the Committee has decided with considerable regret that we will be suspending all our social squash sessions and other squash and social activities for now including the mini tournament – *with immediate effect*.
We are very sorry to have to do this but feel it is the only responsible course of action available to us in the current circumstances.
The club's strong tradition of openness and friendliness amongst all its members will for sure help see it through this challenging time. So please look out for each other over the coming weeks and ask for help and offer it if you can.
We will of course keep you updated of any changes in these circumstances and look forward to resuming normal service in the not too distant future.
If you have any questions or concerns, you can of course contact members of the Committee by emailing committee@outplaysquash.com.
Yours in sport,
Alex, Nick, Dave, Fabian and Sath
**
OutPlay Squash is a London based squash group for LGBT+ squash players and friends.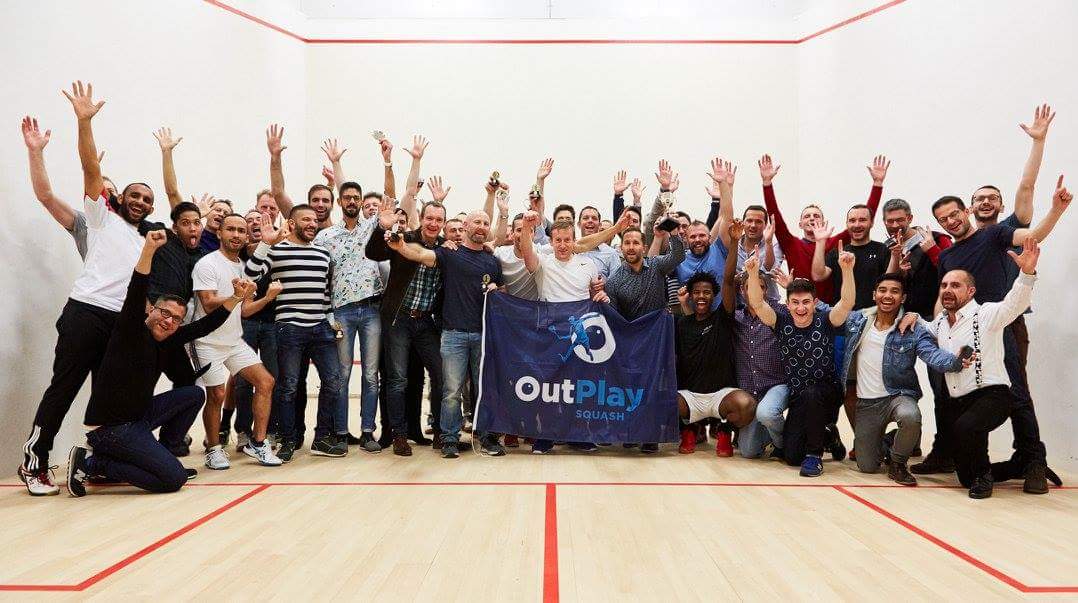 We welcome players of all ability levels and cater for complete beginners up to very good club players.
Our social sessions attract a range of players from London and beyond, and aim to improve everyone's game. We meet 4 times per week at several venues around central London and also organise regular social events.
We are always looking for new members, so if you fancy playing then come along to one of our sessions.  There is no commitment, your first session is free, and you don't even need to have your own racket…
If you are new to squash, please see this handy guide and come along to one of our social sessions.
Our annual International Gay & Lesbian Squash Tournament is based in London and is one of the highlights of the year, attracting many players from other gay and lesbian squash groups across Europe. Many of our members also participate in other European squash tournaments.