Welcome
About Us
OutPlay Squash is a fully inclusive London based squash group for LGBTQIA+ squash players and friends.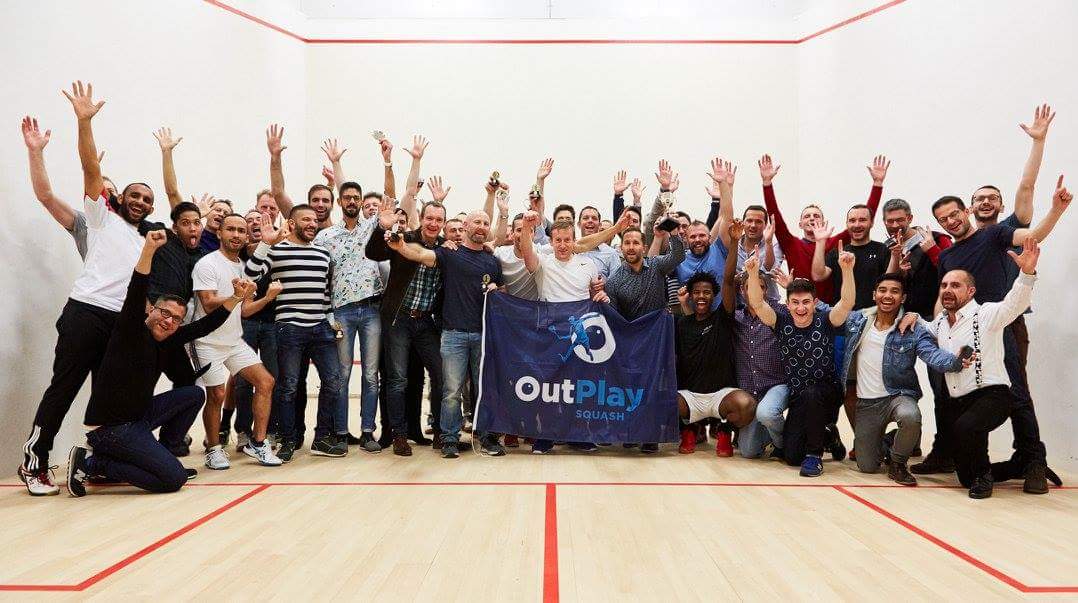 We welcome players of all ability levels and cater for complete beginners up to very good club players.
Our social sessions attract a range of players from London and beyond, and aim to improve everyone's game. We meet 4 times per week at several venues around central London and also organise regular social events.
We are always looking for new members, so if you fancy playing then come along to one of our sessions.  There is no commitment, your first session is free, and you don't even need to have your own racket…
If you are new to squash, please check out our section on Rules and Safety before coming along to one of our regular social sessions.
Our annual International LGBTQIA+ Squash Tournament is based in London and is one of the highlights of the year, attracting many players from other LGBTQIA+ squash groups across Europe. Many of our members also participate in other European squash tournaments.